TUNA POKE BOWL
Looking for a healthy dinner option you'll want seconds of? Look no further.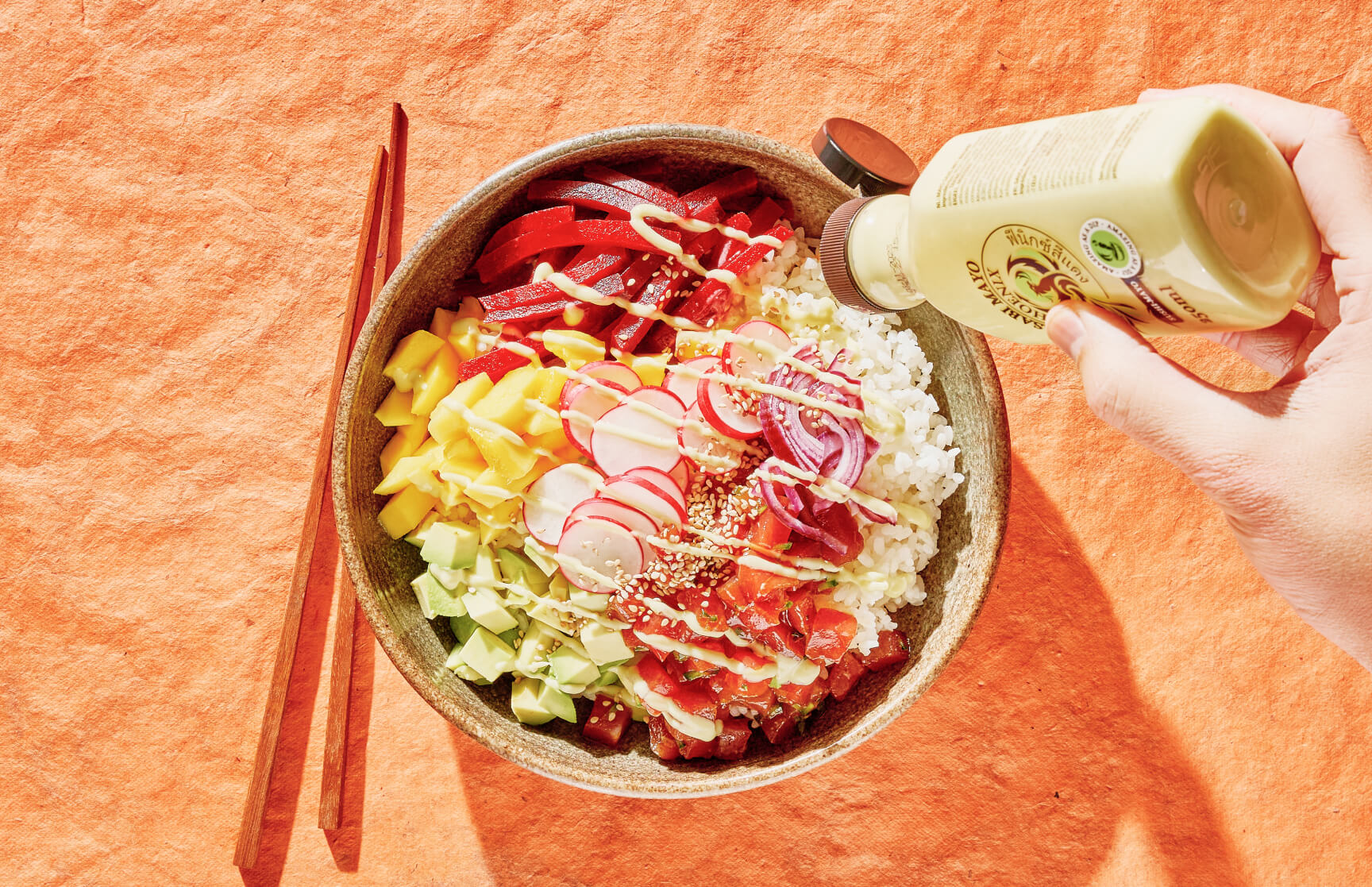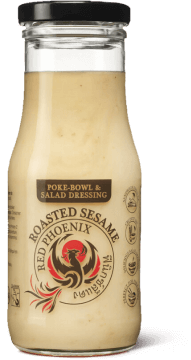 Red Phoenix Poké dressing
250 g sushi rice

120 ml rice vinegar

1 red onion

1 litre of boiling water

300 g fresh tuna

1 ripe mango

½ fresh green pepper

2 tbsp soy sauce

1 tbsp sesame oil

200 g radishes

150 g beet julienne

2 ripe avocados
Let's get started
1
Cook the rice according to the instructions on the package. Then, stir ⅔ of the rice vinegar into the warm rice. Let the rice cool for 1 hour on a large flat surface (a dish will work).
2
Cut the onion into thin half rings, put in a colander and pour over the boiling water. Drain and cool. Meanwhile, cut the tuna into 1 cm cubes (brunoise). Peel the mango, cut the flesh from the pit and cut it into cubes. Cut the stem of the green pepper and finely chop it. Mix the tuna with the pepper, soy sauce and oil. Store covered in the refrigerator until use.
3
Cut the radishes into thin slices. Mix the rest of the rice vinegar with the beet julienne. Cut the avocados in half lengthwise and remove the pit. Scoop the flesh out of the skin and cut it into cubes. Divide the rice among bowls. Divide the onion, tuna, mango, radish, beet and avocado over it.
Garnish with Red Phoenix Poké dressing.
MORE RECIPES
LEVEL UP YOUR FOOD GAME. AND AMAZE YOURSELF AND YOUR FRIENDS.