SUPER LOADED NACHOS
Looking for a healthy dinner option you'll want seconds of? Look no further.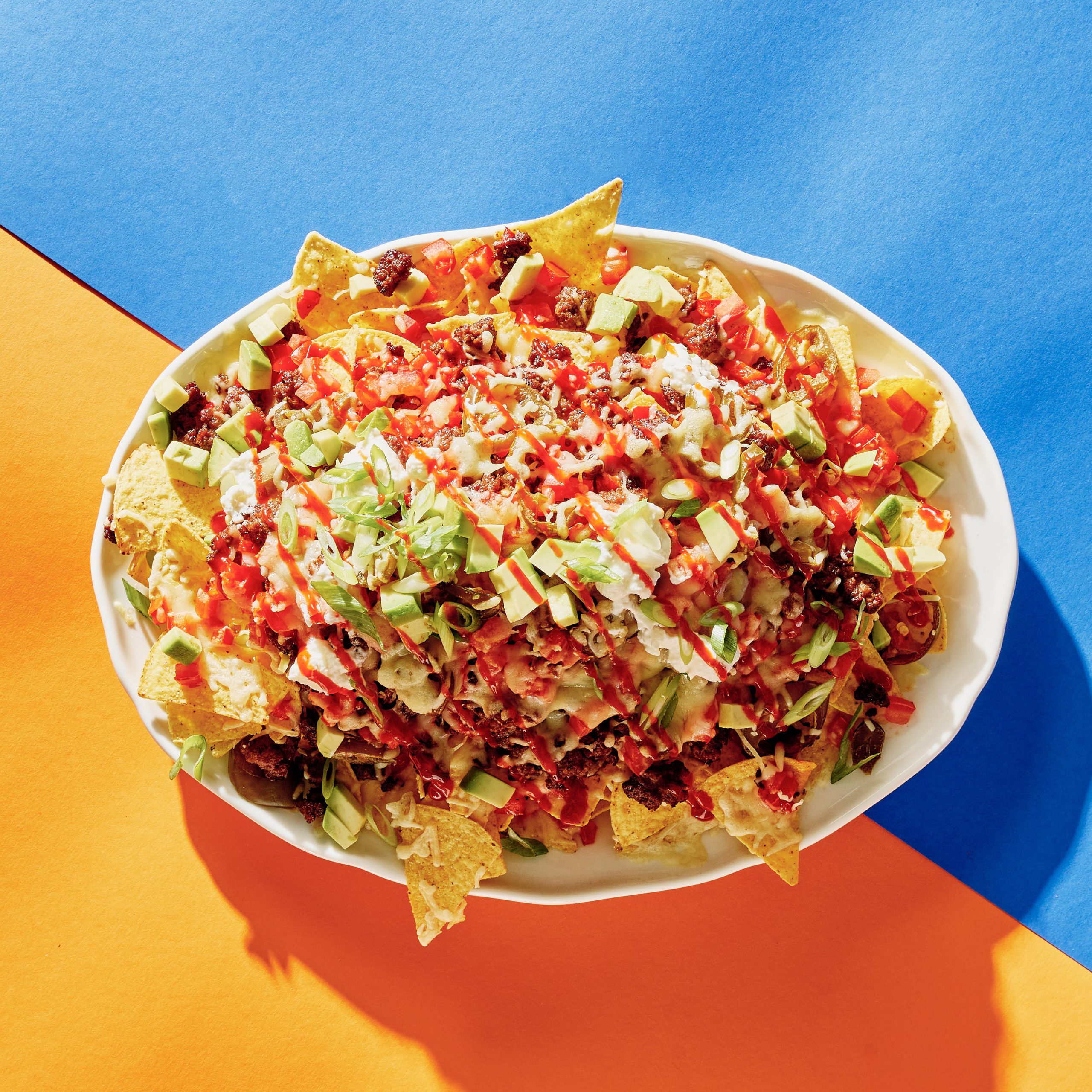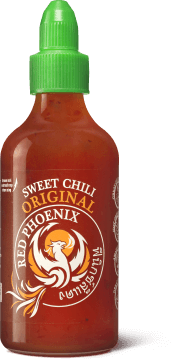 Red Phoenix Chili Sauce Original
2 tablespoons of olive oil

500 grams of ground beef

Salt and pepper

2 tsp ground cumin

2 bell peppers, diced

300 grams of natural tortilla chips

150 grams of mature cheese (grated)

2 tomatoes, diced

possibly. 2 tablespoons jalapeno peppers

1 avocado

2 spring onions, chopped

½ bunch of coriander

250 grams of sour cream
Let's get started
1
Preheat the oven to 200ºC. Season the minced meat with salt and pepper and the ground cumin. Heat the olive oil and fry the minced beef in it. Add the bell pepper and fry for 5 minutes. Season with salt and pepper and set aside.
2
Divide the tortilla chips over the baking sheet and sprinkle with half of the cheese. Top with the mince mixture, tomato, jalapeños and the rest of the cheese over it. Put in the oven and bake for about 10 minutes until the cheese has completely melted.
3
Cut the avocado into cubes and divide over the nachos. Sprinkle with the spring onion and coriander, and serve with the sour cream and Red Phoenix Chili sauce.
MORE RECIPES
LEVEL UP YOUR FOOD GAME. AND AMAZE YOURSELF AND YOUR FRIENDS.