SPICY SRIRACHA MAYO CHICKEN
Looking for a healthy dinner option you'll want seconds of? Look no further.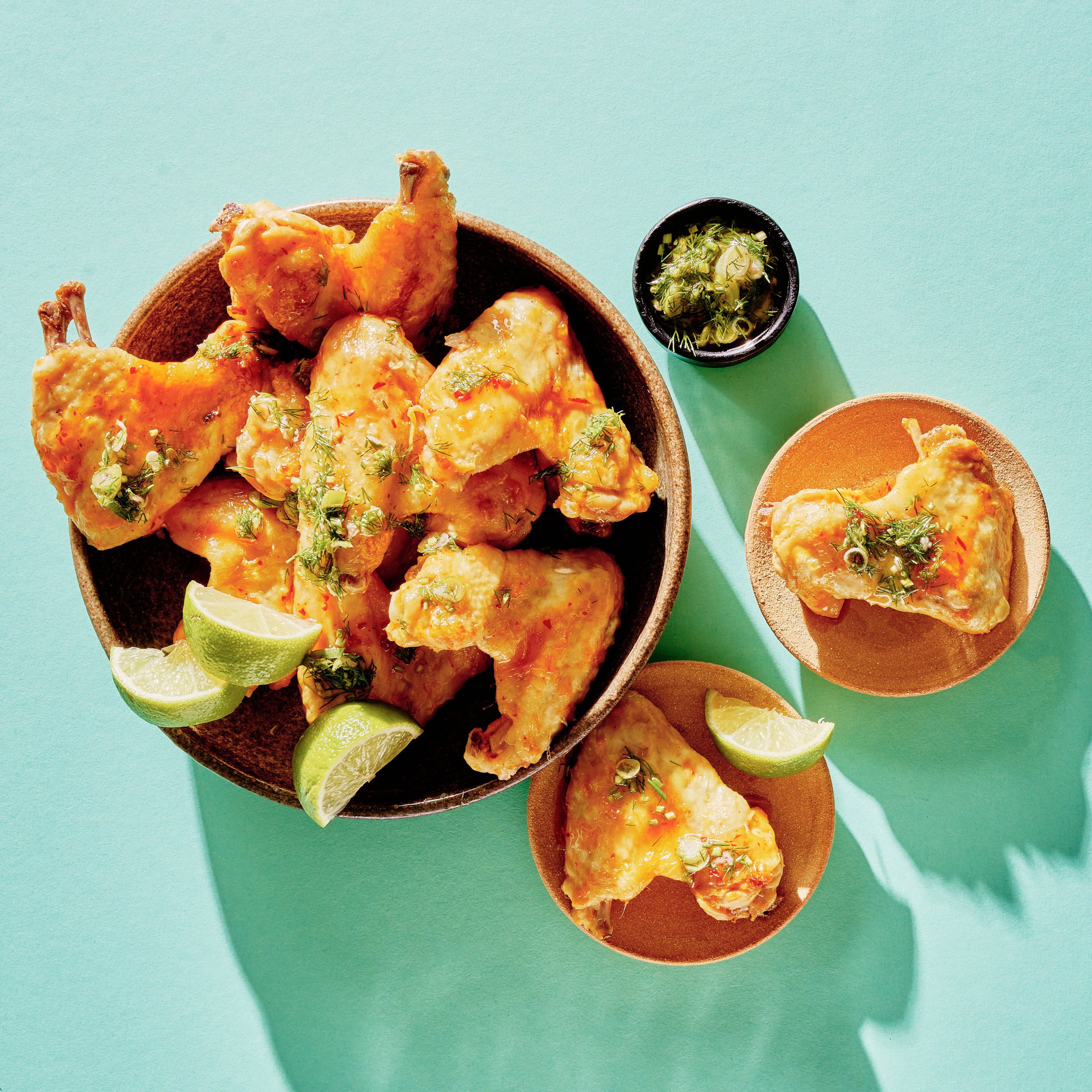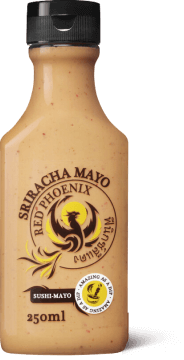 Red Phoenix Sriracha Mayo
1.5 kg chicken wings

240 ml Red Phoenix Sweet Sriracha Mayo

2 spring onions

10 grams fresh chives, parsley or coriander (chopped)

7.5 grams of fresh dill (chopped)

2 lemons squeezed

2 cloves of garlic, minced

1/2 cup olive oil

1/4 cup red wine vinegar

Salt and pepper
Let's get started
1
Combine the chicken thighs with the Red Phoenix Sriracha Mayo.
2
In a large bowl or dish, brush the chicken thighs with the Red Phoenix Sriracha Mayo. Let it marinate for at least 30 minutes, preferably overnight.
3
Preheat the oven to 200°C. Divide the chicken wings over a baking tray covered with baking paper and bake in the middle of the oven for about 30 minutes until tender and sticky. Turn halfway. Cover with aluminium foil if they get too dark.
4
Cut the white roots of the spring onion, wash thoroughly and pat dry. Cut them into rings. In a small bowl, toss the spring onions with the chopped herbs, lemon juice, garlic, olive oil, and red wine vinegar. Season with salt.
5
Serve the chicken with the spring onion chimichurri and additional Sriracha Mayo to taste.
MORE RECIPES
LEVEL UP YOUR FOOD GAME. AND AMAZE YOURSELF AND YOUR FRIENDS.