CRISPY CHICKEN POKE BOWL
Looking for a healthy dinner option you'll want seconds of? Look no further.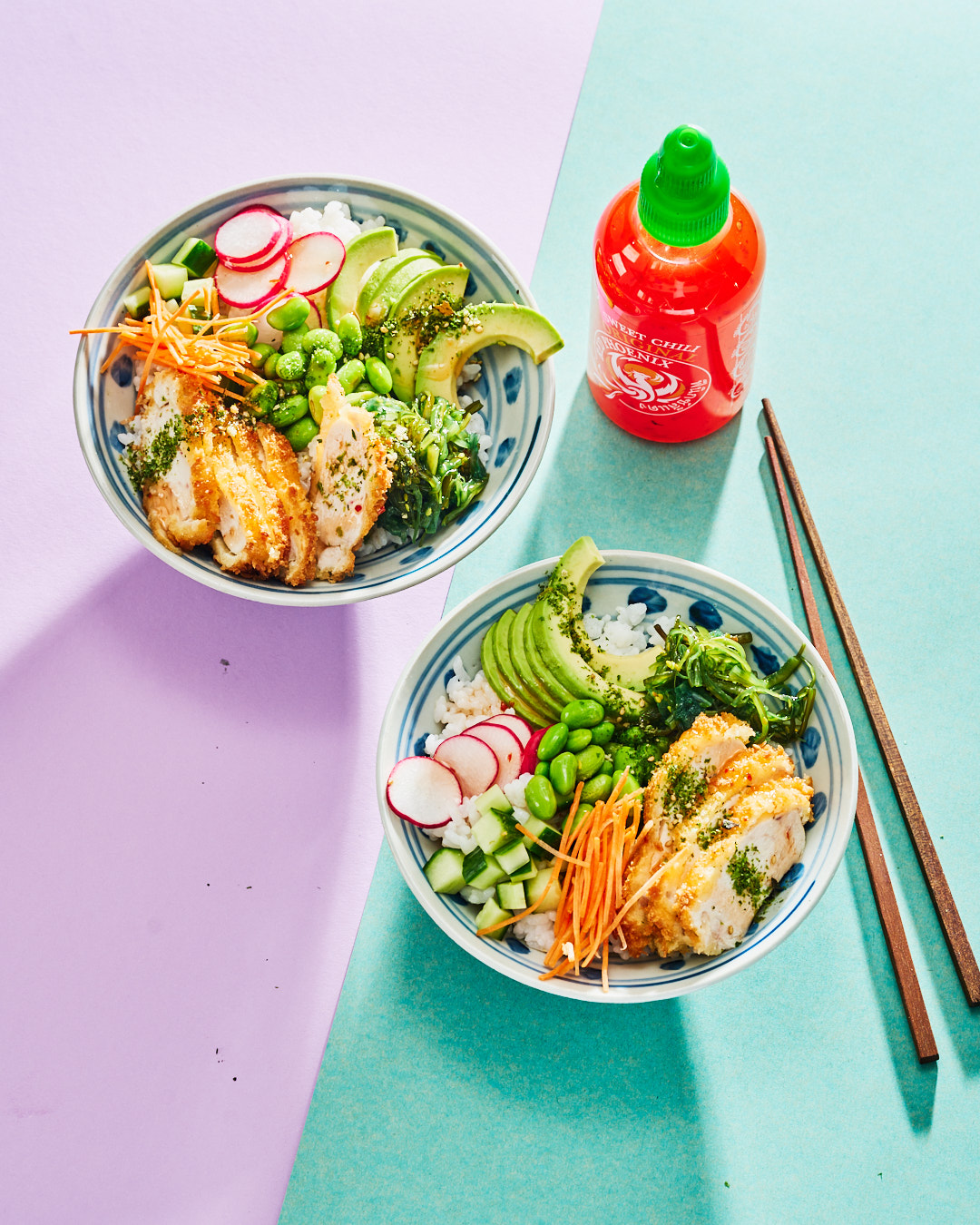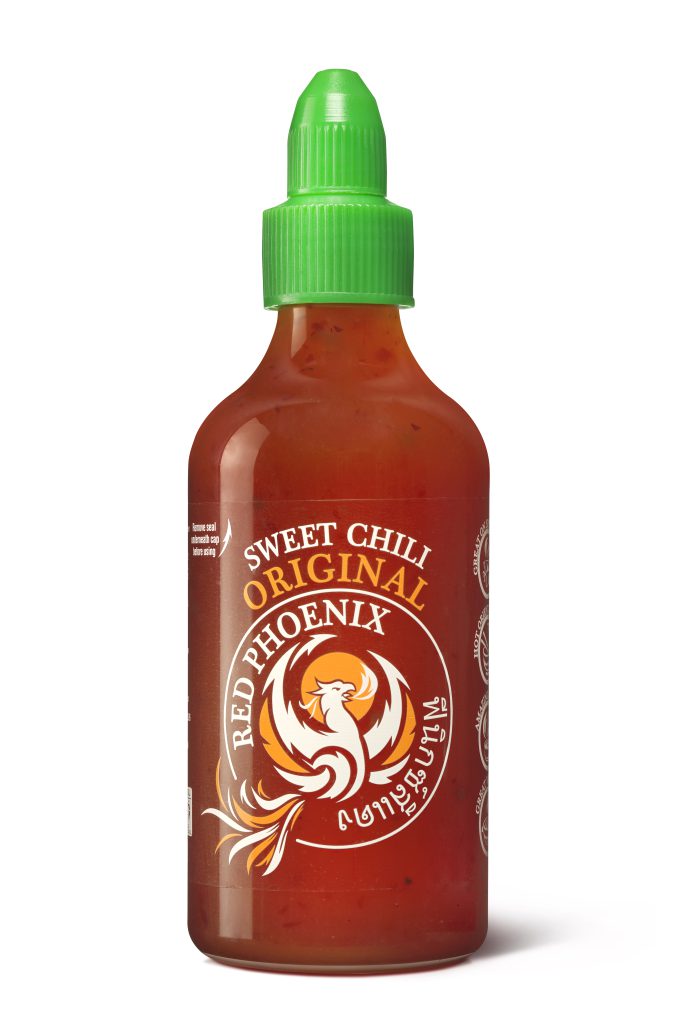 Red Phoenix Chili Sauce Original
Red Phoenix wasabi mayo: 2 tbsp
Red Phoenix chili sauce: to serve
Sushi rice: 150g
Rice vinegar: 2 tbsp
Sugar: 1 tbsp
Chicken fillet: 2 pieces
Flour: 50g
Panko: 50g
Egg: 1
Avocados: 2
Cucumber: 1
Seaweed salad: 125g
Carrot julienne: 50-100g
Seaweed flakes: for garnish
Let's get started
1
Prepare the sushi rice according to the instructions on the package. After cooking, stir the rice vinegar and sugar. Let the rice cool completely.
Cut the avocado into cubes, the cucumber into fine pieces. Mix the seaweed salad with the carrot and season with 2 tbsp wasabi mayo.
2
Cover the chicken fillet dry and season with salt and pepper. Put three deep plates ready with individually the flour – beaten egg – panko.
Dip the chicken fillet in the flour, then in the egg and finally in the panko. Let a heat up the frying pan with a layer of oil (2cm) and fry the chicken fillet in it until golden brown. Spoon the rice into two bowls, then the vegetables and finally the chicken fillet.  Garnish with seaweed flakes and chili sauce.
MORE RECIPES
LEVEL UP YOUR FOOD GAME. AND AMAZE YOURSELF AND YOUR FRIENDS.