QUICK OKONOMIYAKI
Our take on the traditional Okonomiyaki. Skip making a simple omelette and treat yourself on a real good and easy 'cabbage pancake'.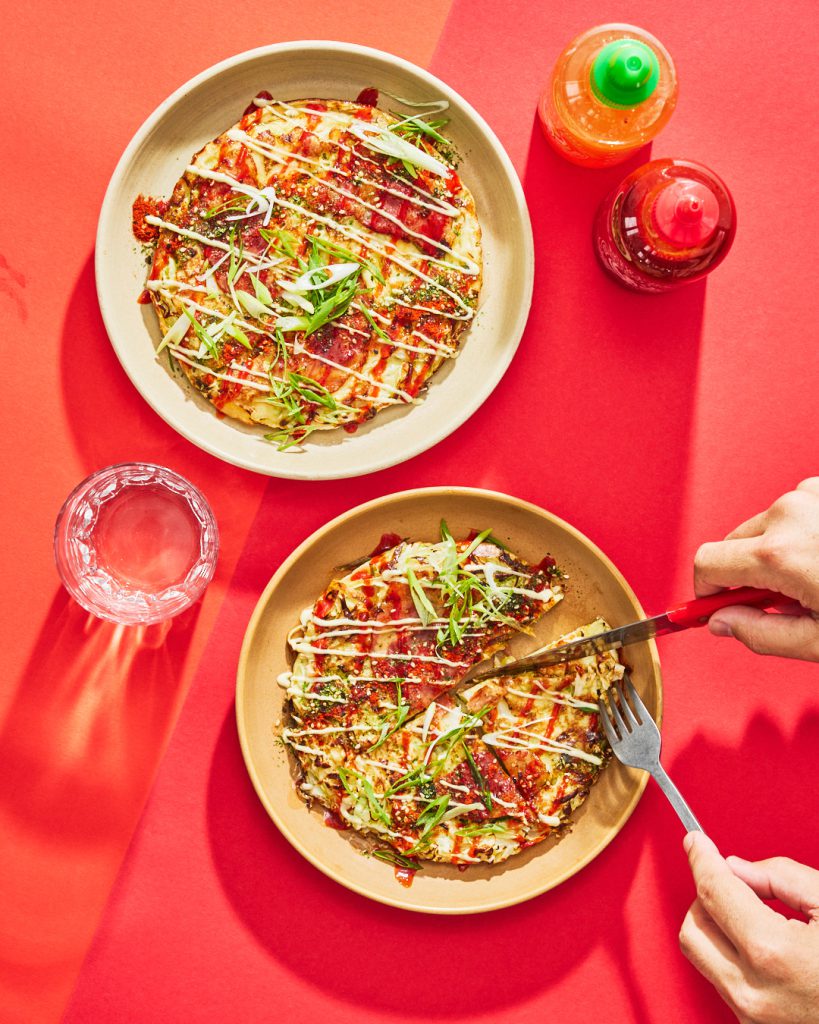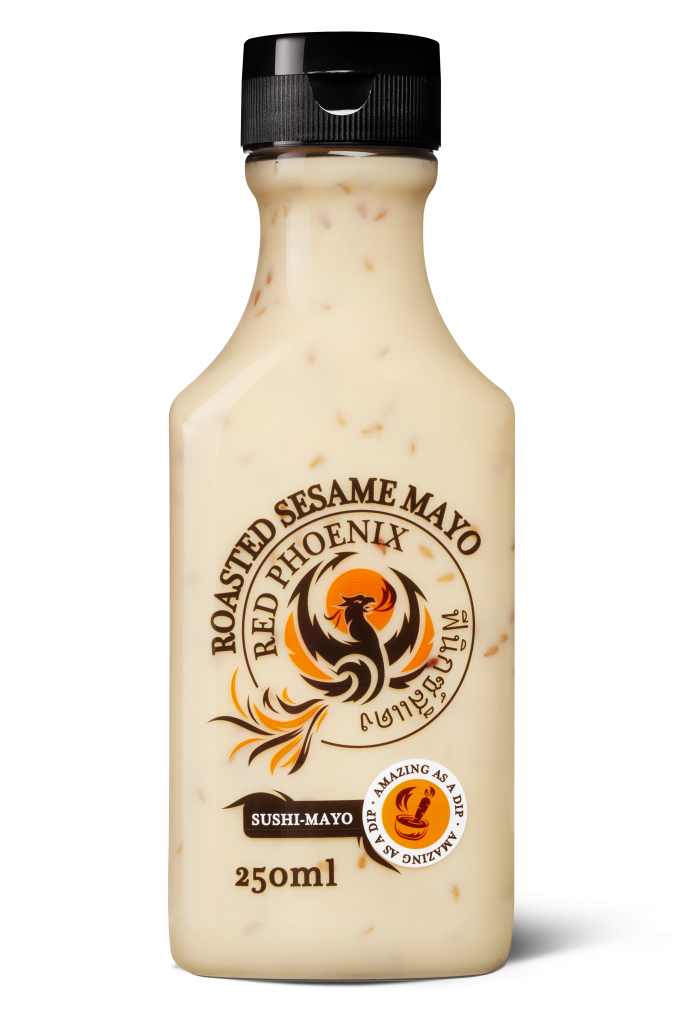 A drizzle of Red Phoenix Wasabi mayo, Sriracha mayo and Sesame mayo!
Napa cabbage: 250g
Flour: 75g
Four thin slices of bacon
Dos Eggos
Spring onions: 4
5g dashi or half a chicken bouillon cube
Your favorite herbs! We used sesame seeds and furikake.
Let's get started
1
Finely chop the Napa cabbage and spring onions. Set half of the spring onions aside for later use.
2
Prepare your broth with dashi or a bouillon cube and 200ml hot water. Mix the broth with the flour along with a pinch of salt and sugar. Add the Napa cabbage and half of the spring onions to this mixture. Finally, mix the eggs into the batter.
3
Heat a little oil in a frying pan (non-stick) and add half of the batter. The goal is a thick pancake about 15cm wide. Place 2 slices of bacon over the pancake. After about 5 minutes, flip the pancake. Let it cook for another 5 minutes. Lower the heat, cover the pan with a lid, and let it steam for a few more minutes.
4
Voilà, your okonomiyaki is ready. Repeat steps 3 and 4 for the second half of the batter. Serve with Red Phoenix sauces, the remaining spring onion rings, sesame seeds and furikake!
MORE RECIPES
LEVEL UP YOUR FOOD GAME. AND AMAZE YOURSELF AND YOUR FRIENDS.