STICKY SALMON
Indulge in BBQ-friendly perfection: Sticky Salmon served with an Oriental Salad drizzled with our tantalizing Yuzu Dressing. Elevate your summer grilling game!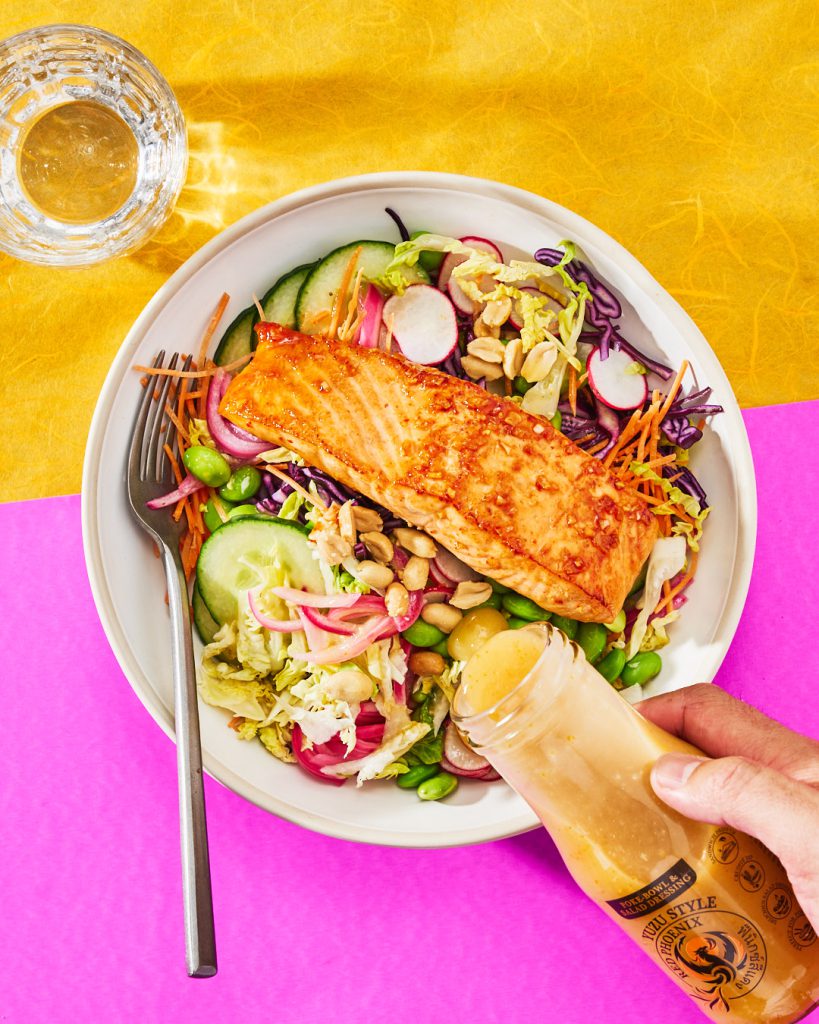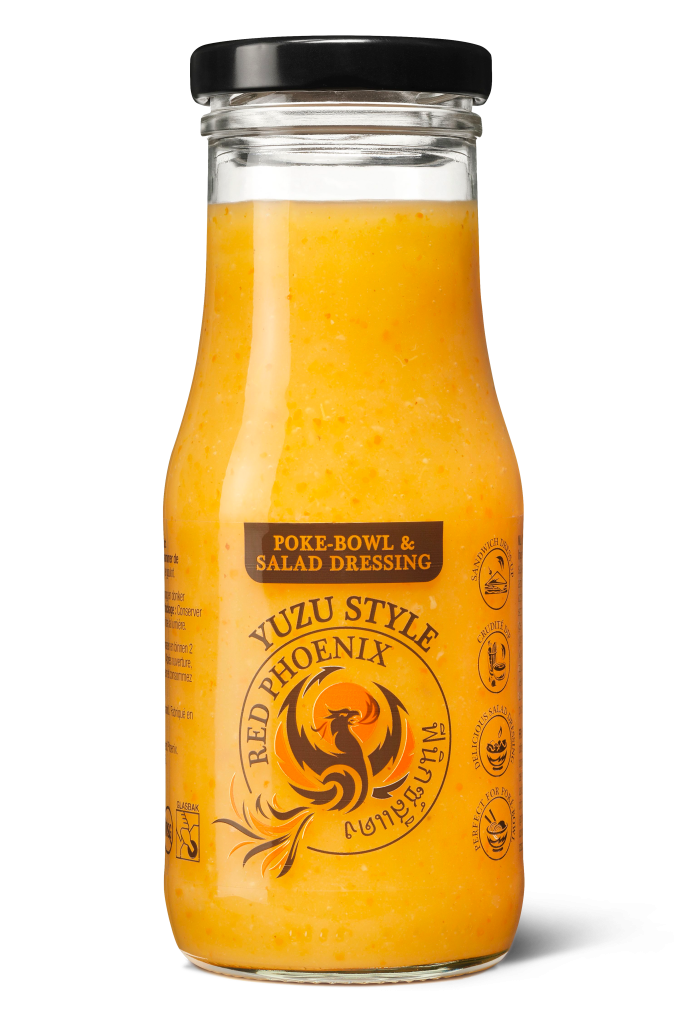 A decent drizzle of Red Phoenix Yuzu Dressing
A big squeeze of Red Phoenix Sriracha for the Salmon marinade
2 Little gem heads
Halve a red cabbage
One cucumber
A handful of multicolored radishes
Fill that same hand with edamame
100 g of julienned carrot
Some pickled red onions
The last salted peanuts in the bag to garnish
Sticky Salmon
Red Phoenix Sriracha: 2 tbsp
Two lush salmon fillets
Soy sauce: 4 tbsp
A decent drizzle of Honey
A clove or two of garlic, finely chopped
Let's get started
1
Slice the little gem lettuce and red cabbage into strips, the cucumber and radishes into slices, and the red onion into rings. Mix together with the carrot and edamame in a bowl. Season with Red Phoenix Yuzu dressing, and optionally some salt and pepper. Garnish with peanuts.
2
For the sticky salmon, mix all the ingredients except the salmon in a bowl. Cook the salmon skin-side down first, then flip and pour the sauce over the salmon. Let it simmer for a few minutes and serve.
3
PS. Easily make sticky salmon on the barbecue! Skewer the salmon on a stick and let the marinade soak in for an hour before cooking (covered in the refrigerator).
MORE RECIPES
LEVEL UP YOUR FOOD GAME. AND AMAZE YOURSELF AND YOUR FRIENDS.