GLORIOUS GADO GADO
Looking for a healthy dinner option you'll want seconds of? Look no further.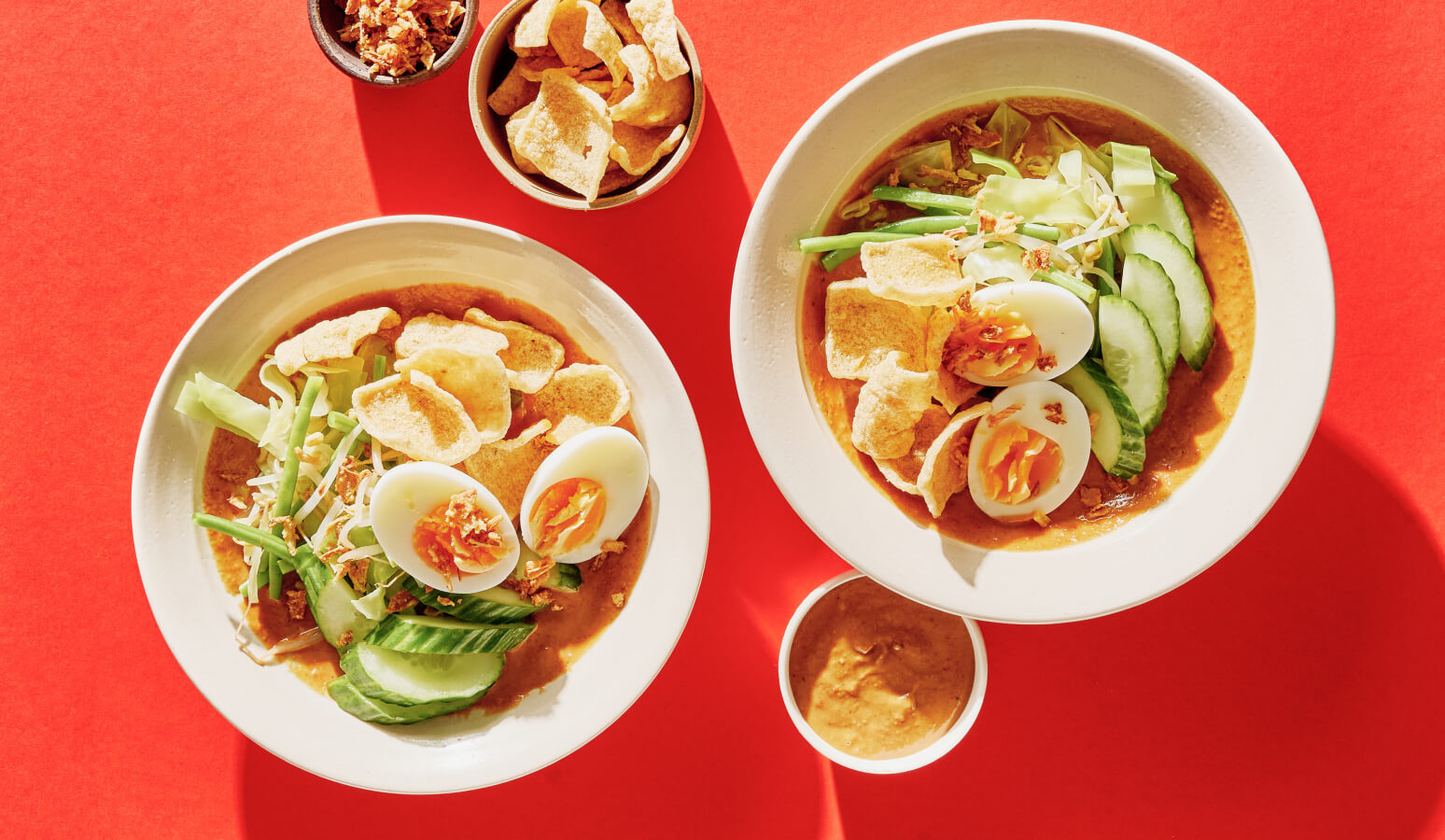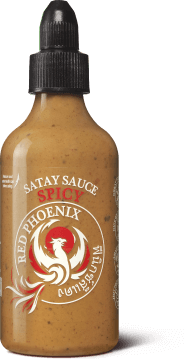 Red Phoenix (Spicy) Satay
4 medium eggs

200 g green beans

½ pointed cabbage

1 cucumber

125 g bean sprouts

125g Red Phoenix (Spicy) Satay

75 g prawn crackers

4 tbsp fried onions
Let's get started
1
Bring a large pan of water to a boil and cook the eggs for 8 minutes. Remove the eggs from the water with a slotted spoon and shock under cold running water.
Scrub the lime clean and grate the green peel. Squeeze the fruit and collect 2 tbsp of the juice (per 4 persons).
2
Remove the stem and tip from the green beans. Halve the half-pointed cabbage, remove the hard core and cut it into 1 cm thick strips. Halve the cucumber lengthwise and cut diagonally into 1 cm thick slices.
Cook the green beans for 6 minutes until al dente. After 4 minutes, add the pointed cabbage. After 5 minutes, add the bean sprouts. Drain and rinse with cold running water. Place the vegetables and bean sprouts together on a large platter. Place the satay sauce in a bowl next to it. Serve with prawn crackers and fried onions.
MORE RECIPES
LEVEL UP YOUR FOOD GAME. AND AMAZE YOURSELF AND YOUR FRIENDS.